KLEPTO CAT MYSTERIES  – The Books in the Cozy Mystery Series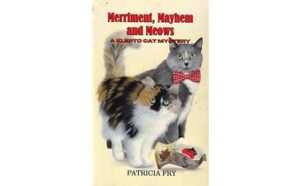 Merriment, Mayhem & Meows – Book 21
Iris finishes renovating the Kaiser Bed-And-Breakfast, but the inn's not complete until Rags chooses a charming array of cuddle cats for overnight guests to enjoy. Before the official opening, however, Iris loses her business partner to unusual circumstances and she calls on friends to help her run the place. That's when pandemonium shatters the calm.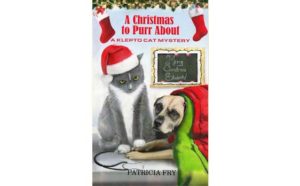 A Christmas to Purr About – Book 22
The Ivey family and friends agree to serve the hungry during the holidays, but not without serious consequences that require a little feline and equine intervention. Detective Craig goes missing, Rags is accused of grand theft and malicious mischief, Savannah is harassed and nearly arrested, Michael has a surprise reunion to beat all reunions, and Peaches facilitates a Christmas miracle.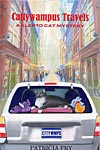 Cattywampus Travels – Book 23
A rollercoaster ride of kitty-cat escapades.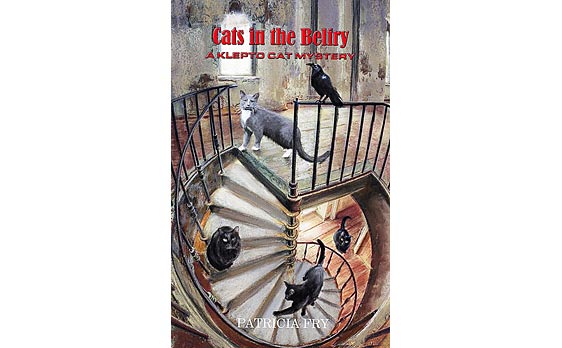 Cats in the Belfry – Book 24
Rags goes a paw beyond in solving this mystery.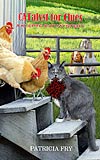 CATalyst for Clues – Book 25
Rags breaks all the rules and unravels a tantalizing mystery.
When Savannah receives a ransom note, she teams up with Detective Craig Sledge to discover who's holding her sister, Brianna. But Rags, the Klepto Cat, becomes the catalyst in finding her. You'll delight at his covert strategy and intricate undercover work, as he misbehaves his way to another successful outcome.
Perilous PURRsuit – Book 26

The klepto cat participates in a thrilling purrsuit.
Michael Ivey and his brother, Keith, launch a search for their elusive, recluse father in the mountains of Colorado. With Rags's help, they find themselves facing unexpected challenges at every turn. The drama accelerates when a local mountain man is accused of murder and an apparent thief moves into the area. Follow along as Rags leads the two families on a wilderness adventure full of mystery and surprises.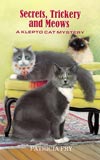 Secrets, Trickery and Meows – Book 27

Rags ups his game when he discovers clues to a seventy-year-old crime.
Rags leads his family to a missing cat and, despite serious challenges, saves her from certain death. A friendship develops and Rags drags Lucy-kitty into the discovery of the century. Everyone's on edge when threats appear from out of nowhere and they're baffled by the appearance of exquisite vintage jewelry. When Savannah and her sister-in-law, Holly, can't leave well enough alone, they, along with Rags and Lucy, become tangled in a web of mystery and suspense. But there are more questions than answers as the case and the clues seem to follow the Iveys back to California. Who blew up the Airbnb the Iveys had rented in Colorado? Who took the stash of exquisite jewelry from the obvious hiding place? Is the man Savannah suspects behind the blatant crimes or is it someone she is yet to meet? This story will entertain, amuse, and tantalize you.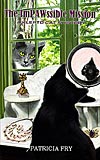 The ImPAWssible Mission – Book 28

Rags claws his way into more mischief .
Savannah and her unpredictable klepto cat, Rags, help the detective in his search for valuable antique jewelry. Who took it, who has it, who does it actually belong to? Follow Rags and his humans as they uncover long-held secrets in some of the most unexpected places and meet the people who harbor them. As the mystery unfolds, Rags continues to lead the charge to some startling discoveries and toward a most unexpected conclusion.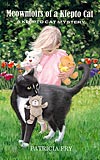 Meowmoirs of a Klepto Cat – Book 29

This is the life story of Rags, the amazing, precocious cat who stars in the Klepto Cat Mystery series. Read about his precarious kittenhood. Marvel at some of his intriguing and touching teenage escapades. And delight in revisiting many of his more recent adventures. Rags is a cat with a purpose. While some people believe it's to cause chaos, others see this feline as a knight in furry armor. If we could get into Rags's head, however, we'd probably see that it's filled with butterflies and trinkets. Yes, he marches along in life to the beat of a different drummer and leaves behind an assortment of reactions. Is Rags clever or naïve, intuitive or fluky, smart or lucky? And does it really matter? One thing's for sure, he makes an impression wherever he goes and that's just the way his fans like it.
Revenge at its Felinest – Book 30
Rags answers the call to action with paw-some results.
Family and friends are stunned when Savannah and Rochelle disappear without a trace. Is this a random abduction or an act of revenge? While everyone scrambles to find answers, Rags stumbles upon possible clues to their whereabouts and he leads the charge to find them. At the same time, Iris searches for answers to an ancient curse that has disrupted the peace in their new home. What odd omen was left there and why are strangers threatening to bulldoze their property? Can Rags help untangle this eerie mystery and bring harmony to the neighborhood?